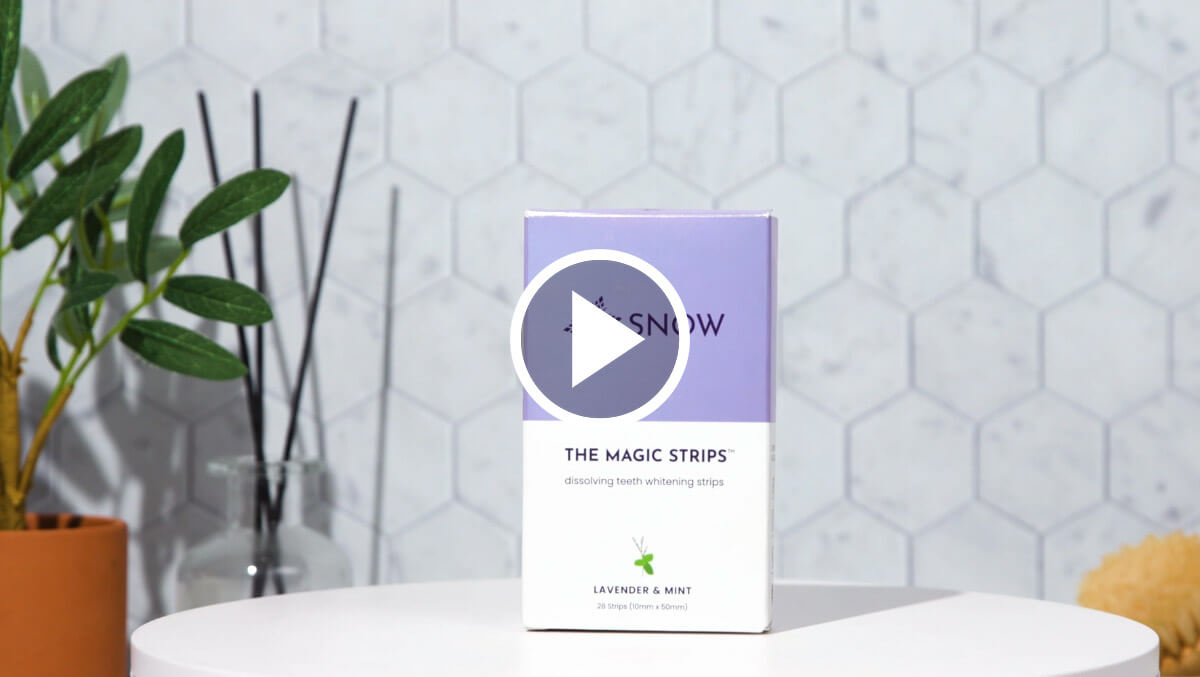 Allow our whitening strips to work their magic on your smile. Made with P3 technology to whiten more quickly, without causing tooth or gum sensitivity. Strip away years of stubborn wine, coffee, tea, and smoking stains without any of the gooey, sticky, uncomfortable mess of regular white strips. Our dissolvable film leaves behind no residue and whitens teeth in just 15 minutes a day.
Magic Strips are the #1 selling product at Neiman Marcus & Macy's nationwide and were voted Best Whitening Strips of 2023 by NewBeauty. They're so easy to love because they're so easy to use—on-the-go, at-home, wherever you are, you can whiten your smile up to
4 shades in just minutes a day.